When I first heard of ProWritingAid, I thought it to be just another tool on the market. However, ProWritingAid proved to have a broader vision. What makes the software stand out is that it acts as a writing coach. In the sense that it doesn't only correct your spelling and punctuation (in fact, other tools might be more accurate in this than ProWritingAid), but it addresses every layer of your writing like the style and word choice, the passive voice etc. However, in my opinion, the best thing about ProWritingAid has nothing to do with the tool itself. It's something they worked hard and long on since 2021 if I'm not mistaking. But I'm not going to tell you about it now. Let's dive into what you're here for–the review. But first, if you don't know what is ProWritingAid. Don't worry. I'll tell you, my little weirdo who stumbled upon this blog post and decided for whatever reason to keep reading. ProWritingAid is an editing software that can help you improve your writing in all areas, from grammar and spelling to style and clarity.
Is ProwritingAid worth the hype? Is it right for you? What's the difference between the free and the premium version of the software? I'll try to answer this question in this review. First of all, you can use the software on web browsers on both Windows and Mac, or you can use their wide selection of integrations. One of the pros of the software is that it's easy to use. Go to the website
https://prowritingaid.com/
. This is what you'll see on the homepage: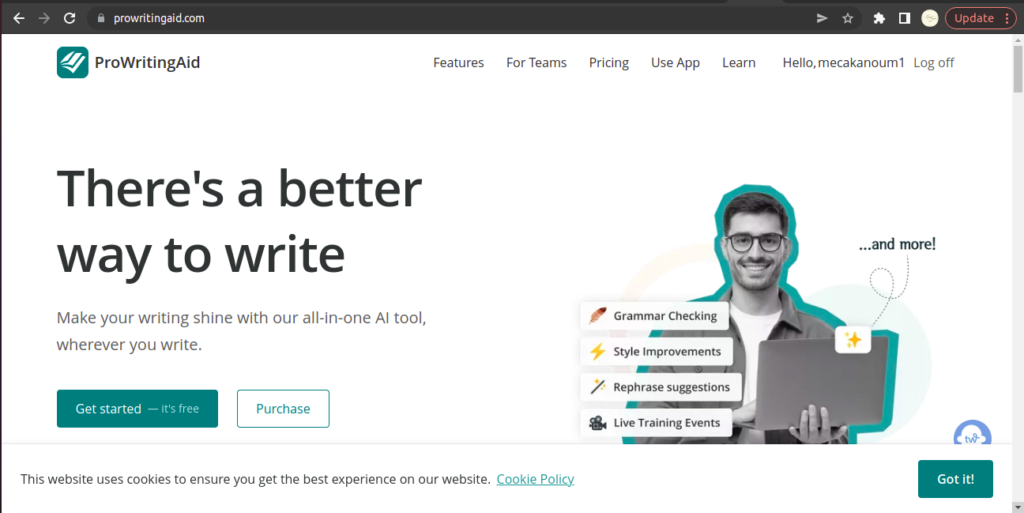 Click on the
Get Started
button to use it for free, or click on
Purchase
to see their plans.
The Free Version:
Click on the
Get Started
Button and start writing!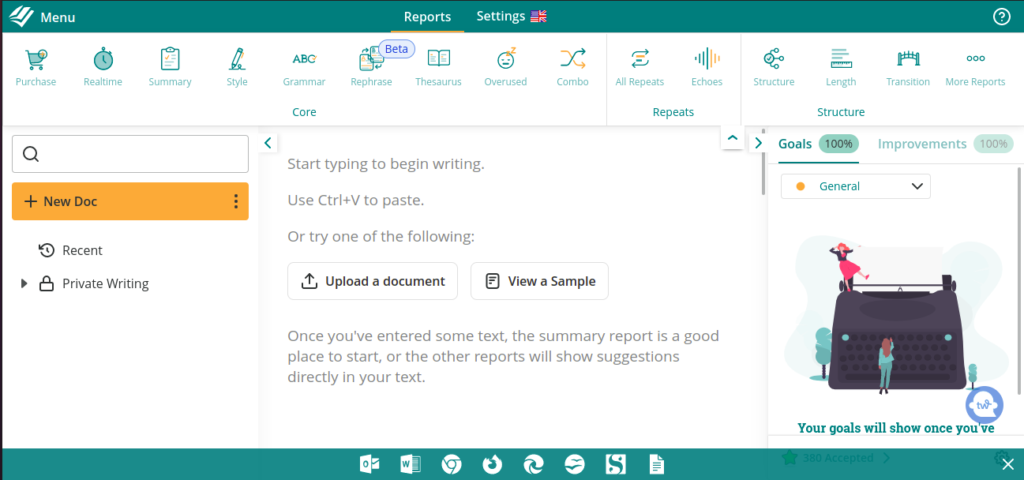 The process is self explanatory. You can either type out your text directly on the designated place, or upload your file (Microsoft Word, Google Docs, Open Office).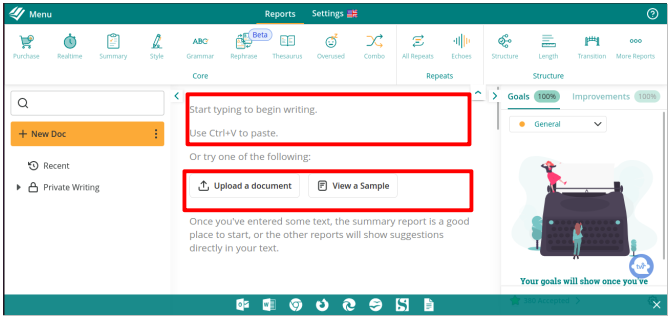 ProWritingAid will scan your writing and provides a detailed reports that will appear on the right of the page.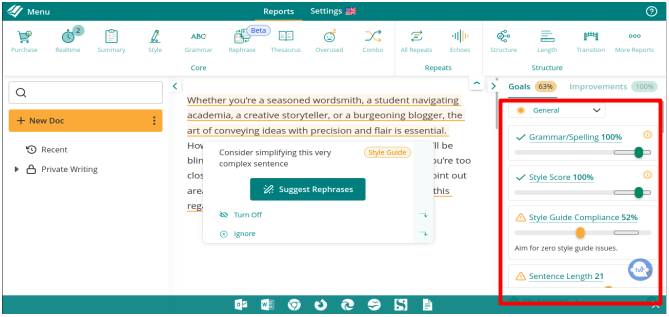 The report they provide details what you need to pay attention to—the areas of improvement. The percentage shown on top of each category serves as a guideline. You don't have to score 100% in all of them. However, there is a green zone, it's better if you stayed within it. But remember, you know your writing better than any AI tool in the world. You don't have to accept every suggestion they give. If the "mistake" they flagged was intentional, don't change it. But you need to make sure that what you wrote was indeed an active choice and not a writing mistake. Was your passive voice intentional? Did you have a reason for choosing that particular word instead of the one they suggested? Do you need your sentences to be that long? Etc ProWritingAid's YouTube channel has a playlist that explains in details
how to use Prowritingaid
. The videos are very short (of about two minutes each).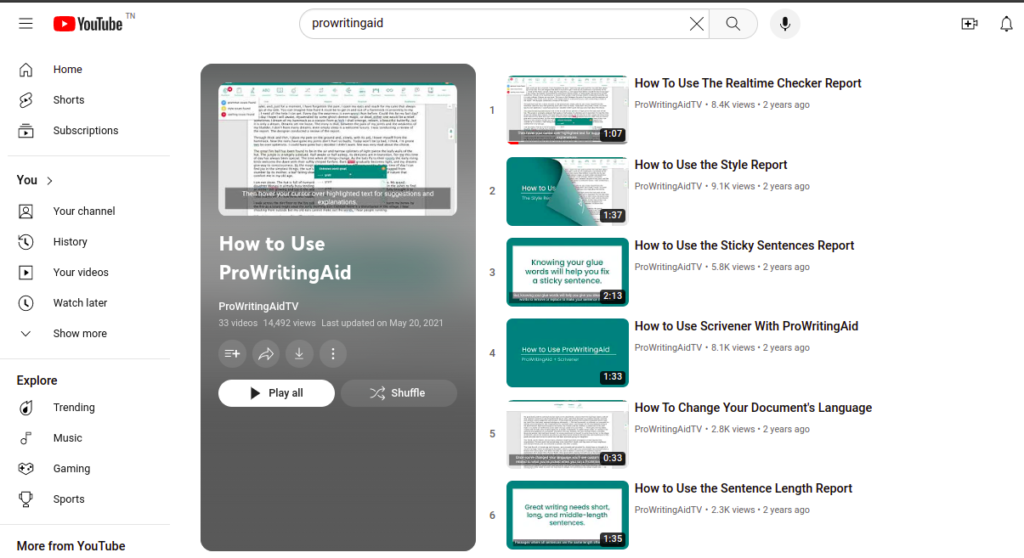 OK, one last thing. Do you see that bar on the bottom of the page?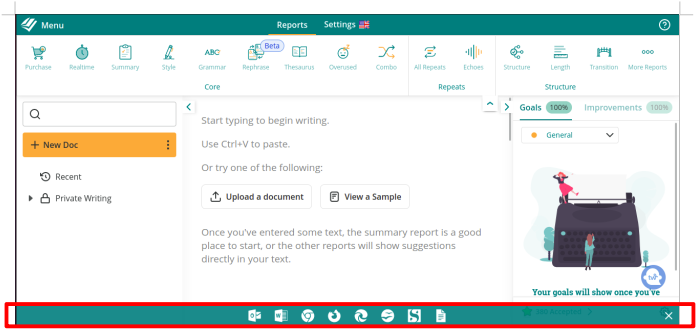 Those are the browsers and apps into which you can integrate ProwritingAid. Just click on the icon and click add to (the app you have chosen).

Here is a list of all the integrations offered by them
https://prowritingaid.com/integrations
. Please note that not all the integrations are available in the free version of the software.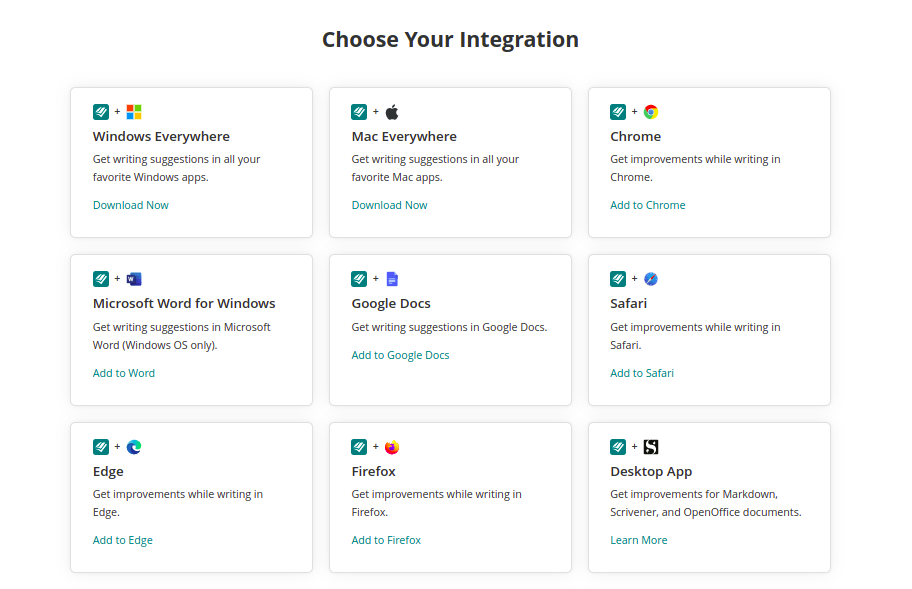 Make sure you play around with the different features to see what suits your needs the best. The bar on top of the page is a good place to start.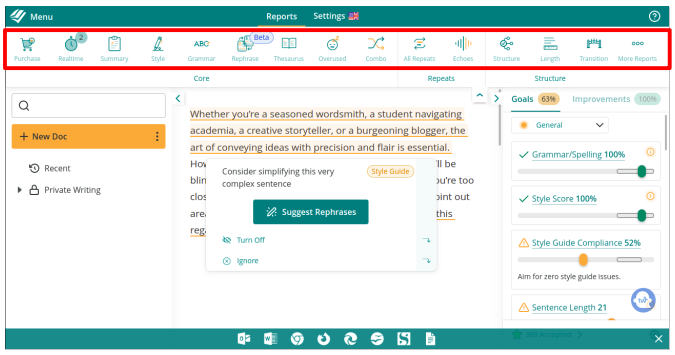 ProWritingAid offers over 20 writing reports for both the free and premium version, but you'll only be able to edit 500 words at a time with the free version.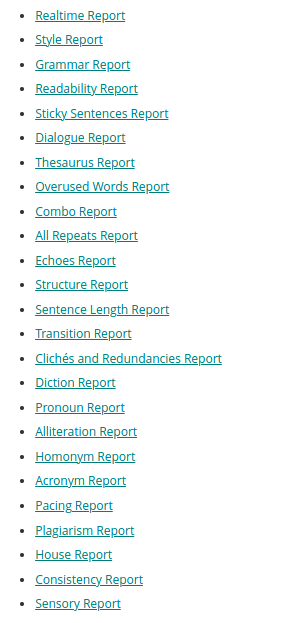 The free version offers more than enough for a beginner writer. If you're on a budget you can use it, and you'll see the positive impact on your writing. Here is what the free plan offers: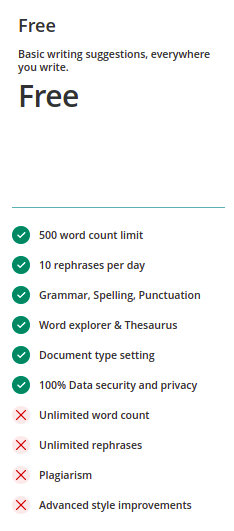 The Premium Version
Now, if you decide to invest in the software, remember that you have three payment methods: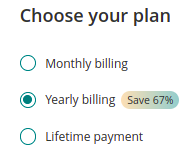 ProWritingAid is always offering discounts (for example for the participants of the writing weeks they host and in many other occasions as well). Go to
Your One-Stop Discount Shop
blog post
to see their coupon codes and when they offer them. Should you decide to try the app first, you can sign up for their seven days free trial, and once you purchase a license, you'll benefit of their 14-day refund policy. So, what does the premium plan offer?

As you can see, the premium version offers, on top of the free features, some in-depth insights and valuable tools. Read carefully the list and see if they answer to your needs. Check out
this video
of the Founder and CEO of ProWritingAid, Chris Banks, where he walks you through the ProWritingAid web editor, talking in depth about all the features it has. It's a long video, but you can skim over it and watch the parts that interest you the most.
Pro tip: While using the free version of the app, sometimes it underlines a word or a phrase in your writing, but the suggestion is reserved to the premium user. You still can access it most of the time by going through the reports on the right of the screen one by one. You'll end up finding the suggestion you're looking for.
As you can see, ProWritingAid can be the tool you didn't know you need for a polished and professional writing. It helps you:
Identify and correct grammar and spelling errors
Improve your writing style and make your writing more engaging
Expand your vocabulary and use more precise language
Detect plagiarism and avoid accidental copying of other people's work
Get feedback on your writing and track your progress over time
But writers need more, and ProWritingAid knows that, hence the community they built and the academy they created.
The community
is accessible for both free and premium users on their website, but the academy is only for premium users. ProWritingAid hosts periodically throughout the year free, genre-specified weeks (romance week, fantasy week, etc). During those weeks, they invite professionals (writers, editors, lawyers, etc) to teach new writers about the many aspects of writing and publishing. Their presentations are very valuable, but you'll only be able to watch them for free during the week. Once the week ends, you can't access the materials unless you subscribe to one of their plans. As someone who participated in more than one of their weeks as a learner, I can confirm that their presentations are very valuable. You can join their Facebook groups and wait for the next events.